Availability Disponibilité Transport Courses Cours Vannes Vitré
All prices are for an individual. For a couple, we charge a supplement of 60 € per day for the course fees only. Please enquire for larger groups.
Les prix sont pour une personne. Pour un couple, nous facturons un supplément de 60 € par jour pour les frais de cours uniquement. Vous êtes plus nombreux ? Contactez-nous pour un devis
Review your requirements below and we will issue an electronic invoice for tuition, transport or accommodation according to requirements.
Identifiez vos besoins et nous fournirons une facture électronique pour les frais de cours, transport ou logement selon vos exigences.
Availability
Disponibilité
Our services have now returned fully to normal post-Covid. Interested in booking for later this year? Contact us.
Nos services sont maintenant revenus à la normale après la pandémie de Covid. Intéressé par une réservation pour plus tard cette année ? Contactez-nous.
Airport/Ferry Shuttle
Navette Aéroport / Ferry
Vitré Rennes Saint-Jacques airport (15 € each direction).
Vitré L'aéroport de Rennes Saint-Jacques (15 € chaque direction).
Vitré Dinard airport | Saint-Malo Ferry Port (30 € each direction).
Vitré L'aéroport de Dinard | Port de Saint-Malo (30 € chaque direction).
Vannes Rennes Saint-Jacques airport | Nantes Atlantic airport (30 € each direction).
Vannes L'aéroport de Rennes Saint-Jacques | Nantes Atlantique (30 € chaque direction).
Vitré Rennes:
Vitré Rennes :
30 €
Other routes:
Autres itinéraires:
60 €
Tuition & Meals
Cours et Repas
We ordinarily greet our clients on their arrival on Friday for drinks and/or dinner in town so that we can get to know each other (this is optional).
En général, nous accueillons nos clients à leur arrivée le vendredi pour prendre un verre et/ou dîner ensemble en ville afin de faire connaissance (ce n'est pas obligatoire).
Saturday and Sunday comprise two days' of intensive French conversation with excursions and lessons. Our emphasis is on teaching French as it actually used, not as it is presented in a text book. Each day represents 5 hours tuition with both a teacher and assistant.
Les samedis et dimanches comprennent deux jours de conversation intensive en français avec des excursions et leçons. Nous mettons l'accent sur l'enseignement du français telle qu'elle est réellement utilisée, et non telle qu'elle est présentée dans un manuel. Un professeur et un assistant seront présents. Chaque journée comprend 5 heures de cours avec un professeur et un assistant.
Our clients are invited to eat one meal a day with us at our respective properties at no additional charge (normally dinner Saturday night and Sunday lunch). Entrance tickets for excursions, or meals/drinks outside our properties are extra.
Nos clients sont invités à prendre un repas par jour avec nous dans nos propriétés respectives sans frais supplémentaires (normalement le dîner du samedi soir et le déjeuner du dimanche). Les billets d'entrée pour les excursions ou les repas/boissons à l'extérieur ont facturés en supplément.
Per day, 1 person:

Par jour, 1 personne :
125 €
2 days, 1 person:
2 jours, 1 personne :
250 €
Per day, 2 people:

Par jour, 2 personnes :
185 €
2 days, 2 people:
2 jours, 2 personnes :
370 €
Immersion Weekends in Vannes
Week-ends d'immersion à Vannes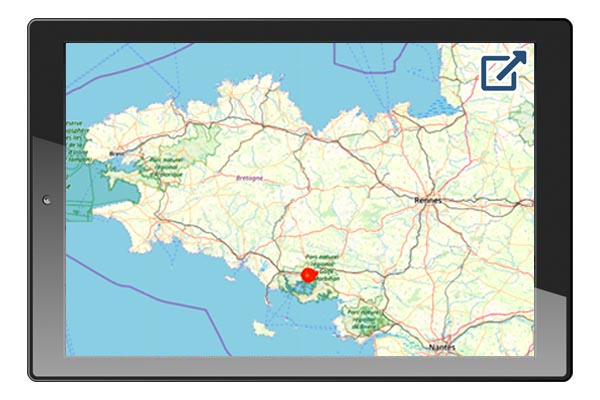 Immersion Weekends in Vitré
Week-ends d'immersion à Vitré
Spend a weekend with our tutors in the medieval French town of Vitré - gateway to Brittany.

Passez un week-end avec nos professeurs dans la ville médiévale française de Vitré - porte de Bretagne.

One-time home to Madame de Sevigné , and close to Combourg , the ancestral seat of François-René de Chateaubriand , Vitré is steeped in French language history. Vitré est l'ancienne résidence Madame de Sevigné , et se trouve près de Combourg , le siège ancestral de François-René de Chateaubriand . La ville est donc ancré dans l'histoire de la langue française.
Want to travel a bit further afield? We'd be happy to teach you French in the imposing surroundings of Fougères castle , or around the museums of Rennes . Vous voulez voyager un peu plus loin ? Nous serions ravis de vous enseigner dans les environs imposants du château de Fougères , ou autour des musées de Rennes .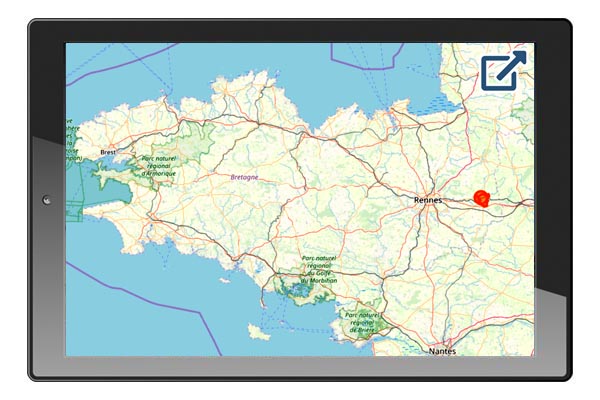 Accommodation at Vitré
Logement à Vitré
2 or 3 nights (Friday - Sunday) in a heritage-listed house ten minutes on foot from Vitré Castle.
2 ou 3 nuits (vendredi - dimanche) dans une maison de patrimoine dix minutes à pied du château de Vitré.
Double bedroom with en-suite bathroom and private entrance. Shared access with your resident tutors to lounge, kitchen and sunny private courtyard. Wifi included. Sonos system for Spotify users.
Chambre double avec salle de bains et entrée privée. Accès partagé avec vos tuteurs résidents au salon, cuisine et cour privée. Wifi inclus. Système Sonos pour les utilisateurs de Spotify.
Are you part of a larger group, or would prefer not to stay with us? We can recommend good local hotels.
Vous êtes plus nombreux, ou vous ne souhaitez pas rester avec nous ? Nous pouvons vous recommander des bons hôtels locaux.
Total for 2 nights:
Total pour 2 nuits :
78 €
Total for 3 nights:
Total pour 3 nuits :
117 €